Specialty Chemicals
Our Specialty Chemicals Expertise
We bring together global suppliers and manufacturers to strengthen competitive advantage. We work hard to keep our partners ahead of global trends.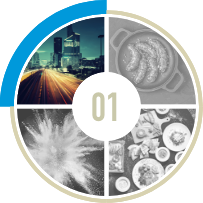 Elastomers
We bring together global suppliers and manufacturers to find new production efficiencies. Whether through eliminating unnecessary costs, optimizing performance, or improving quality yields, our solutions strengthen competitive advantage.
Elastomers
Rising standards for safety and comfort drive demand for higher durability, performance and weatherability. Meanwhile, architects and property owners expect new ways to satisfy evolving styles. Our team has extensive experience in areas ranging from large-scale seismic bearings to designer floor tiles and small housing gaskets. We take pride in helping our partners to provide solutions for building beautiful and strong structures.
Automotive
Focus on energy efficiency and sustainability is driving growth in new forms of mobility. Demand for compact lightweight components introduces new challenges in durability and performance without sacrificing production efficiency, quality or cost. With extensive experience and a broad product portfolio, we offer many options to overcome such challenges of the day
Tires
Fuel efficiency, comfort, and safety are perpetual goals for tires. As global populations grow, we must find green solutions that balance cost, performance and sustainability. Together with our partners, we search for materials that contribute to efficient production and end-product quality while caring for our environment.
Mechanical Rubber Goods
No matter the final product, every manufacturing process faces the demands of efficiency, quality and cost. With our long history and experience across industries, we stand confidently with our partners to accept any challenges the market may present.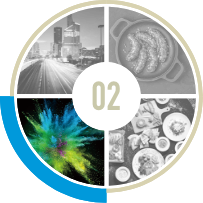 Paints, Inks, Coatings, Glues & Adhesives
We deliver the strengths of global suppliers to protect, connect or beautify our world. Whether making a package appealing, protecting a car, or completing a circuit, we bring solutions that help enhance our everyday lives.
Packaging
Consumer tastes and health concerns are driving dramatic change in packaging. Brighter colors, enhanced shelf-life, sustainable inks, and clean-label coatings are high priorities for consumer brand owners. With such a range of new challenges, our extensive experience in waterborne, UV and traditional systems help partners to stay one step ahead.
Electronics
As intelligence and connectivity blends into every part of our lives, electronic components and products must become more stylish, smaller, more durable and more flexible. Such developments put new demands on internal adhesives and sealants as well as external surfaces. Whether the need is for textured, vivid enclosures or impact-resistant parts, our team and partners provide innovative solutions to make future visions a reality.
Automotive
We place extreme demands on our cars. We drive through heat, ice, mud, saltspray and acid rain. We spill coffee, use hand creams, or step into the car after a long workout at the gym. We sometimes scratch or bump the car, or shatter a windshield. Through all of this, the automobile must remain safe, functional and beautiful. Our team offers green solutions for such surface, adhesion and other interface challenges.
Architecture
Architectural paints require convenient application, protection and weatherability, all while considering health, regulatory and environmental issues. Waterborne, bio-based or high-solid systems, reflective surfaces, and wrapping technologies are all driven by such demands. We work together with our partners to provide such advanced earth-friendly solutions.